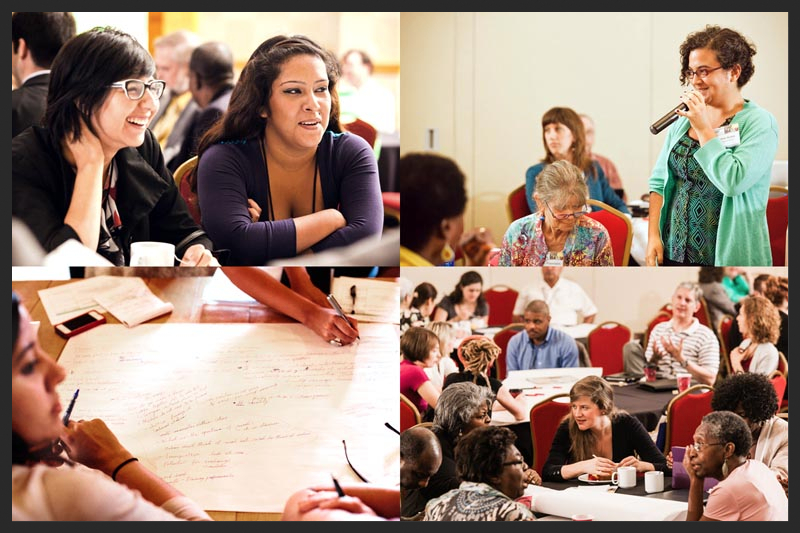 You may be wondering what the National Rural Assembly has in store for this year.
We believe the work of building a more inclusive, just, and sustainable nation is more important than ever.
Because of certain constraints, we have decided not to hold our bi-annual assembly this year. Instead, we intend to focus on several key activities throughout the year.
Kids + Climate + Connection will continue to be a theme in our work going forward. For more direct advocacy opportunities, check out policy working groups like the Rural Broadband Policy Group and our affiliate Rural Climate Network. Both are moving forward with their advocacy efforts.
We are also beginning on a Big Ideas initiative with support from The Duke Endowment. We are convening a diverse group of 40 rural leaders, February 21-23, for some creative and intense brainstorming. We'll ask them to put forward their best thinking around how we achieve a stronger, more just nation, and we hope to emerge with one or more "big ideas" that can be carried forward in rural America.
You can participate in this initiative and in the ensuing work from your desk! Please complete one or all of these steps:
1. Fill out the initial participant questionnaire. Your responses will be shared on the Rural Assembly Big Ideas web page and with those gathering in February.
2. Give us your big idea: Just open with, "What If We…" and email it to us. We'll share your Big Ideas with meeting participants, and we may ask you to expand it as a blog post.
3. Follow the Big Ideas Forum on Facebook and Twitter. Use #ruralbigideas
As we move forward with Big Ideas and other initiatives, we will be soliciting your input, drawing on your expertise, keeping you informed, and letting you know how you can help support this work. If you have suggestions or comments in the meantime, we'd love to hear from you.