Today, the Federal Communications Commission Chairman voted to open a Further Notice of Proposed Rule Making that would include broadband service in the Lifeline program. This is the first step to help qualifying low-income Americans to apply for a subsidy that helps them afford broadband service. The vote was split along party lines with Democratic Commissioners, Mignon Clyburn, Jessica Rosenworcel, and Chairman Tom Wheeler supporting broadband in the Lifeline program, and Republican Commissioners, Ajit Pai and Michael O'Reilly opposing the move.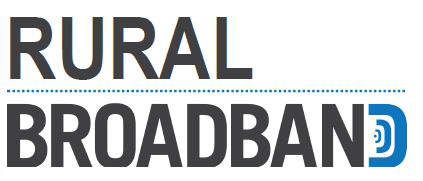 The Rural Broadband Policy Group applauds this vote as a crucial step to ensure all Americans can access essential broadband service that allows them to participate fully in our society. RBPG commends Chairman Wheeler, Commissioner Mignon Clyburn, and Commissioner Jessica Rosenworcel for their leadership in improving this vital program.
The following statement can be attributed to Edyael Casaperalta, Coordinator of the Rural Broadband Policy Group:
"Broadband internet is an invaluable tool for everyone, but for people in rural America and Tribal lands, it can truly be a Lifeline to education, employment, information, improving our communities, and sharing our stories. Broadband is a powerful tool to lift people out of poverty and transform communities, yet 22 million Americans living in rural areas and 63 percent living in Tribal lands cannot access the service. One of their biggest barriers is cost.
We commend the achievements of the Lifeline program in bringing wired and wireless telephone service to low-income rural and Native Americans, and we applaud today's vote to include broadband service in the Lifeline program. This historic decision will help Americans facing economic hardship get back on their feet. It will help us build an inclusive society where all can fully participate in our economy, culture, and democracy regardless of where they live or what they can afford.
We are encouraged to see Chairman Wheeler, Commissioner Clyburn, and Commissioner Rosenworcel's sound policymaking and thoughtful leadership in fulfilling the FCC's Congressional mandate to ensure all Americans have access to advanced telecommunications services. We are disappointed to see Commissioner Pai and O'Reilly oppose such an important step and suggest that the program only serve the poorest of the poor. Good policymaking does not build a hierarchy of poverty. Rural, Native, and low-income Americans cannot afford to be left behind."
In early March, 21 young advocates from the YouthBuild Rural Caucus participated in a discussion with the Rural Broadband Policy Group about how to improve the Lifeline program. Their conversation consisted of developing a vision of wellness and opportunity for their rural and Tribal communities. Please see the Lifeline Internet principles and recommendations they developed here. Sharell Harmon, a participant from Elkins, West Virginia, was featured in a New York Times article and recently wrote a poignant OpEd for the Daily Yonder about her experiences as a Lifeline telephone recipient who supports including broadband in the program.