The Center for Rural Strategies is pleased to announce that it has received a grant from the Robert Wood Johnson Foundation to build rural leadership and to connect local and national groups in ways that improve well-being in rural America.
The two-year, $900,000 grant will support the work of the Rural Assembly, a network of rural leaders and advocates working across the country to build a more inclusive nation.
Over the next two years, the Assembly will launch a national response to address long-standing issues of inequity and historical trauma in rural communities. The project will nurture local leadership and create narratives that build hope and show how rural communities are overcoming challenges. In particular, the Assembly will focus on amplifying the voices of rural women, youth, and people of color.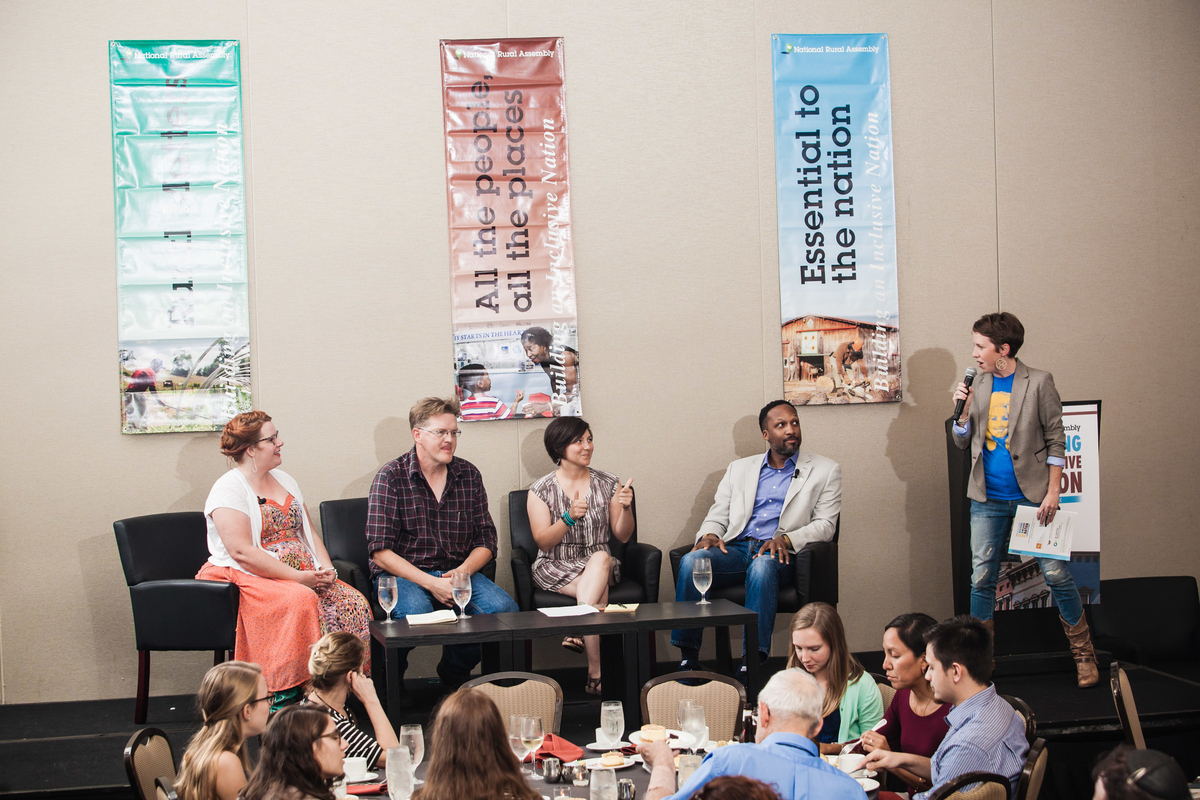 "We are thrilled to work with the Robert Wood Johnson Foundation to support rural leaders who are on the front lines of creating healthier communities," said Whitney Kimball Coe, coordinator of the Rural Assembly. "This grant gives us time and resources to expand the reach of the Assembly, to hone our approach and bring in new partners, make new connections, and nurture the rural spirit."
The grant will support two national gatherings in the next two years—a Rural Women's Summit and a Rural Youth Assembly—as well as the creation of an at-large cohort of rural "connectors" who represent the diversity of the rural experience.
The Rural Assembly has worked for the last decade to build a national network of leaders and advocates who represent the rich diversity of the rural experience; to create opportunities for them to work together, with funders, policy makers, and national public-interest groups; and to amplify rural challenges and rural strengths in ways that will yield more inclusive narratives, policies, and outcomes.
For more than 45 years the Robert Wood Johnson Foundation has worked to improve health and health care. We are working alongside others to build a national Culture of Health that provides everyone in America a fair and just opportunity for health and well-being. For more information, visit www.rwjf.org. Follow the Foundation on Twitter or on Facebook.