This blog post is from Mary Sketch, the Rural Assembly's new Program Associate.
---
I spent my first few hours on the job as the new Program Associate for the Center for Rural Strategies hiking up a slope in the Sangre de Cristo Mountains of New Mexico.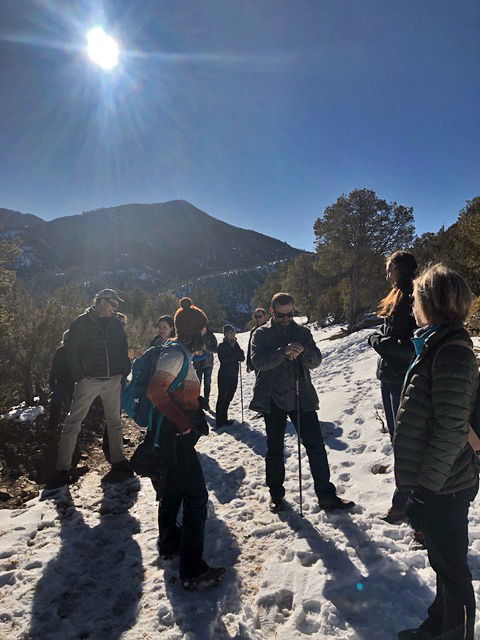 Struggling to catch my breath 8,000 feet above sea level, I kept pace with twenty other rural leaders from around the country, who an hour earlier were more or less complete strangers. As we worked to keep our balance across icy patches of trail, we marveled at the splendor of the landscape and exchanged words and ideas on what it takes to create stronger, more sustainable rural communities.
This hike marked both the start of my time with the Center for Rural Strategies and the beginning of the 15th annual Rural Voices for Conservation Coalition (RVCC) annual meeting.
Having the opportunity to spend my first 72 hours on the job with nearly 100 place-based practitioners working to create models of rural sustainability was beyond inspirational and the ideal way to kick start my work in building national rural leadership.
My background is at the intersection of communities and natural resource conservation. My desire to connect people to the places they live and to develop stronger communities through this intersection drew me to this field of work. From working on community-scale forest restoration in California to collaborative resource management in Montana to sustainable rangeland conservation in Oregon, I am passionate about how resilience in our landscapes and resilience in our communities can go hand in hand.
The RVCC Annual Meeting reinforced lessons about why we stay committed to the future of rural places. It reminded me that conservation work has something to teach us about the collaborative nature of rural leadership and about the importance of embedding yourself in a place.
Above all, this gathering reinforced the need to continue the work of shaping the rural narrative in ways that bring rural experiences to the forefront of the national dialogue.
I'm looking forward to all that lies ahead, in my work with the Center for Rural Strategies and the Rural Assembly and through collaboration with other organizations such as RVCC.
Here's to a 2019 full of "keeping it rural!"
---