This May, the National Rural Assembly will welcome 200 rural leaders and advocates to Durham, NC for a series of conversations, workshops, and presentations on what civic courage looks like in rural America.
---
Mark your calendars!
May 21-23, 2018
Durham, North Carolina
Registration opens March 5
---
Building Civic Courage
The focus of this meeting will be how we build a more inclusive nation, viewed through a lens of civic courage. We'll explore a number of questions, such as:
What does civic courage look like? Why is civic courage important for achieving policy change?
How are rural people strengthening our democracy?
How do we amplify wise, diverse, and informed rural voices in ways that promote better policies?
Who Should Attend?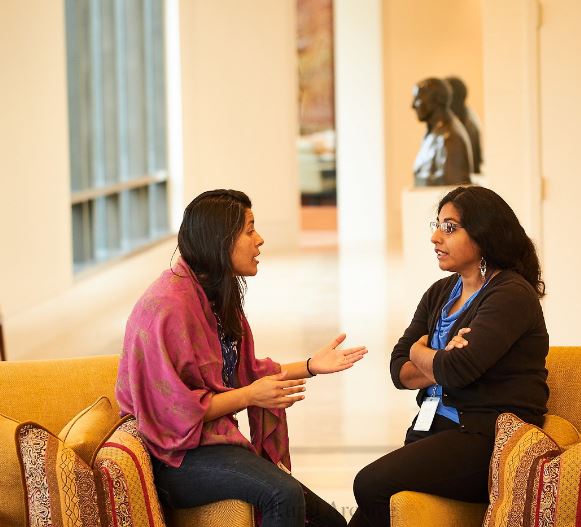 We welcome local, regional, and national rural leaders and advocates representing diverse geographies, cultures, ages, and issue areas.
In previous years, we've welcomed participants from all 50 states and the District of Columbia and highlighted regional participation from the Delta, Appalachia, and Indian Country.
This year's gathering will include a powerful group of speakers and sessions that highlight the diverse ways rural people are showing up in their communities to work, create, and develop a more just and more inclusive future, for all the people in all the places.
You Create the Content
Participants to the 2018 Assembly will also create their own media content.
During our time together, we will invite folks to share and capture stories that can be amplified across many different mediums, from social media to print. There will be formal and informal opportunities to deliver your own Firestarter Talk! Start thinking about the story you want to tell.
Our Venue
We look forward to staying at the 21c Museum Hotel, a multi-venue contemporary art museum and a full-service boutique hotel, within walking distance of our event space, the Durham Arts Council.
How You Can Support
This gathering is generously supported by The Duke Endowment, and we are pleased to have a limited number of travel scholarships available. Scholarships will be made available at the time of open registration on March 5.
If your organization is interested in providing additional support, please contact us.
We hope to see you in Durham! Stay tuned here for more information.