In honor of International Women's Day, the National Rural Assembly is highlighting rural women across the United States who are making a difference in their communities.
Thanks to everyone who submitted a story!
 
---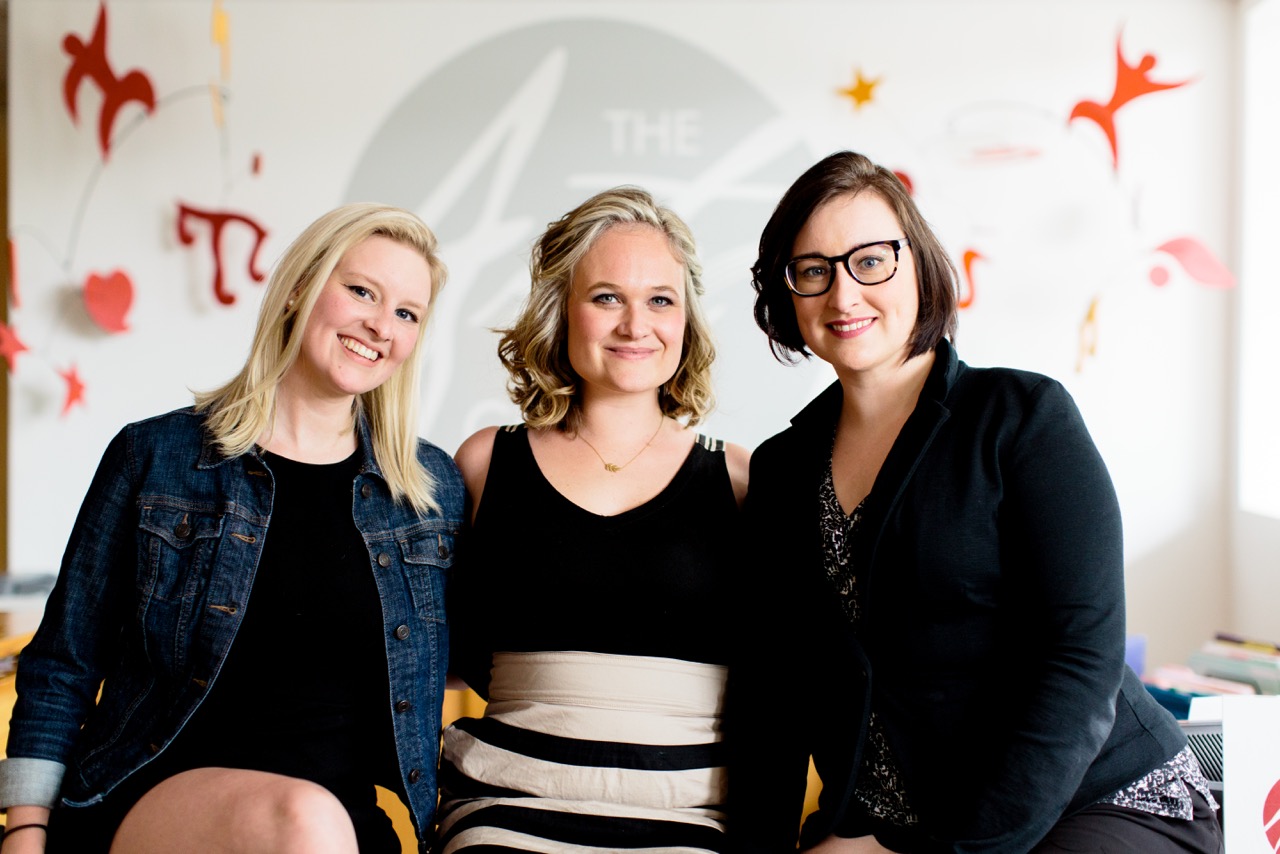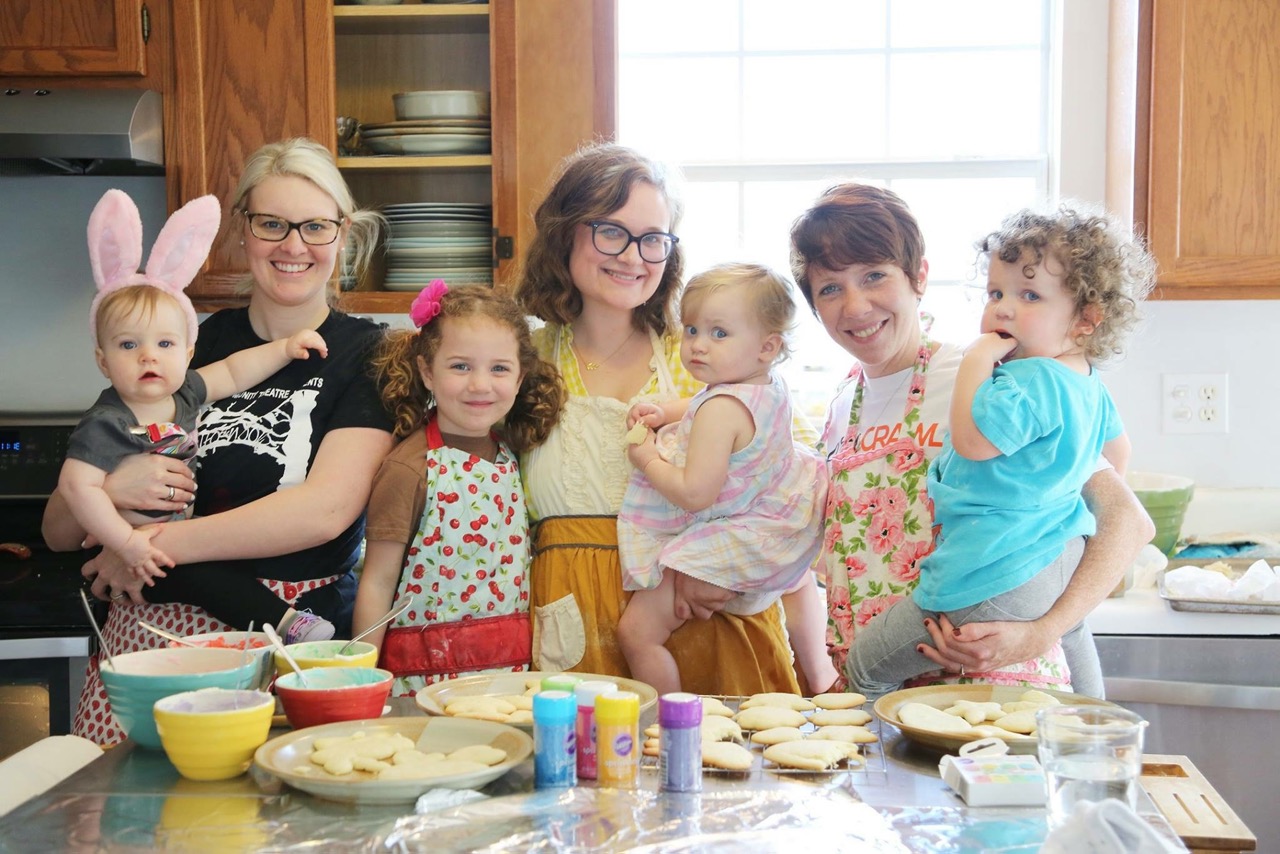 When I think of women I admire in rural America, my heart beats for the women of The Arts Center in Athens, Tennessee. Lauren Shepherd, Lindsey Kimball, and Jennifer Nunley — all women under 40 — direct, organize and manage arts programming for our little town of 14,000 residents. It's a powerful thing to have 3 young women at the helm of such an essential institution in a small, southern community.
I'm honored to serve alongside them as a volunteer, and among us, we are raising four daughters, Lucy (6), Susannah (3), Sloane (2) and Taylor (20 mos).
[And we at the National Rural Assembly are honored to work with Whitney Kimball Coe, a rural powerhouse in her own right!]
---
Judy Bourg is an amazing rural woman living in Douglas, Arizona, on the US-Mexico border. She is a tireless advocate for social justice, particularly through her work with immigrants and our neighbors on the border.
This is a short video in which she talks about the plight of migrants who have lost their lives crossing the border and the work she leads to help remember these people.
---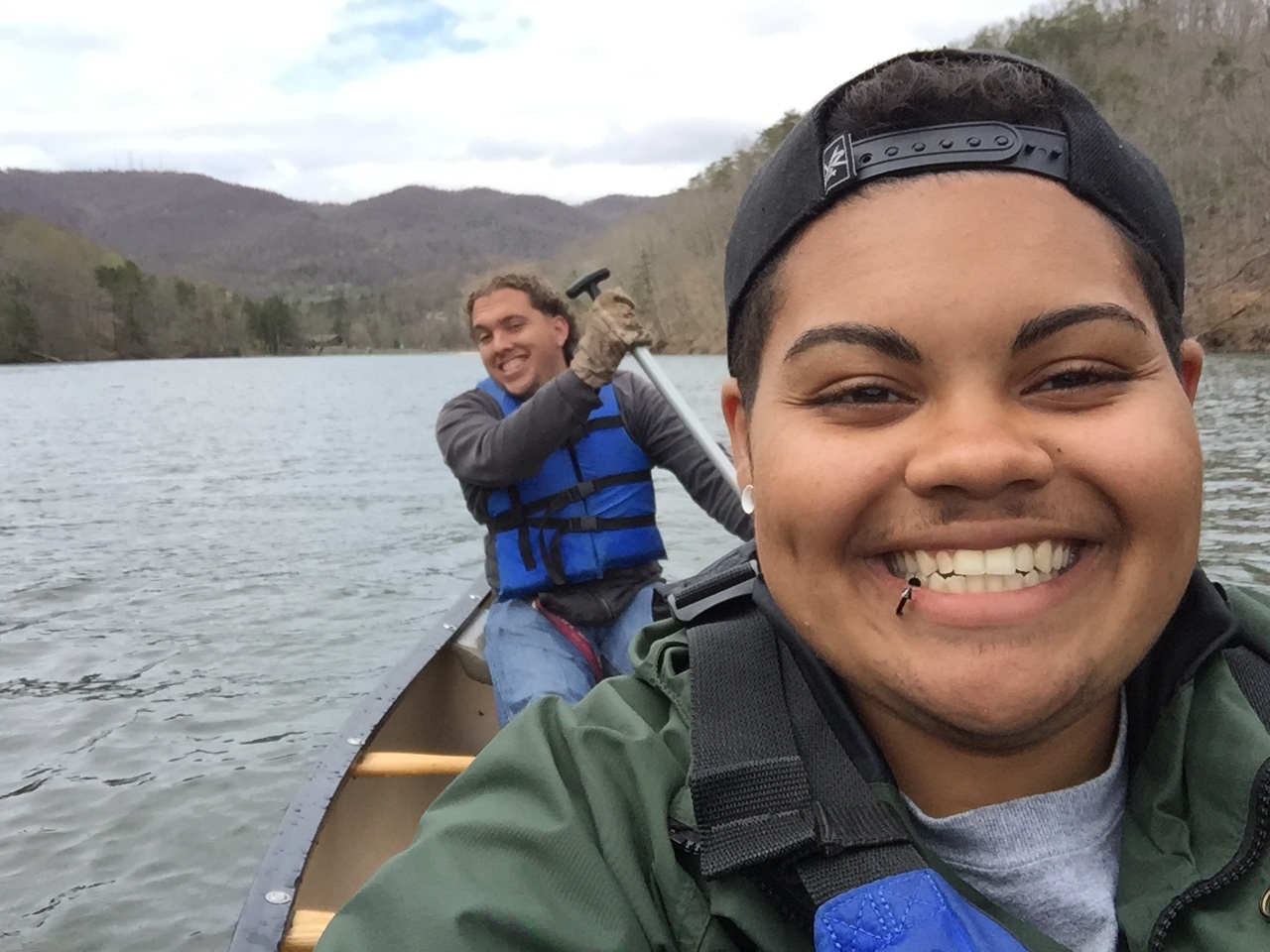 Shanique "Shay" Wilson served two AmeriCorps terms with Virginia Service and Conservation Corps. In addition to helping her crewmates with maintenance and improvement projects across multiple Virginia state parks, Shay became her crew's unofficial social media manager. The photos, blogs and videos she created raised awareness about the Corps and brought so many new followers to the Facebook page for the Breaks Interstate Park that the Breaks worked with the Southern Appalachia Tourism Authority to create a digital media job just for Shay. She now uses social media to educate people about the beauty and tourism opportunities in rural Southwest Virginia.
---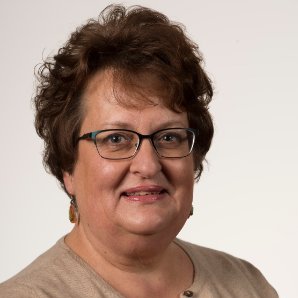 Sharon Gulick serves as the Director of Community and Entrepreneurial Development at the University of Missouri Extension. Mainly focused on rural communities, Sharon also served as the Executive Director of the Missouri Rural Partners and as an advocate for rural communities in her state. In addition to her roles in Missouri, Sharon has also been involved in Rural Development on a national level, participating in the Rural People Rural Policy networks as a member of the Networks United for Rural Voice, and member of the National Rural Assembly Community Change Working Group. Sharon seeks out ideas and solutions and through collaboration, takes action to make it happen!
---
Carey Portell tells the obstacles and joys that she faces daily as a cattle producer. She loves her job, despite multiple surgeries after a collision involving a drunk driver seven years ago. She continues to care for her family and her cattle using adaptive devices and skills learned through Missouri AgrAbility Project and Vocational Rehabilitation.
Her blog, "Stronger Than Yesterday," tells the tale of her joys in farming as she makes a bold impact on others. She speaks to groups about her journey.
---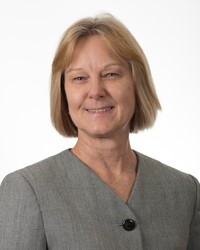 Missouri AgrAbility Project director Karen Funkenbusch improves the lives of farmers and ranchers with disabilities by educating them on services and resources available to them. Her efforts over several decades have helped farmers and ranchers with disabilities continue to farm.
She also works with women, minority groups and returning veterans to help them enter farming or improve their operation. Her work with the Brain Injury Association earned her statewide recognition. She leads the University of Missouri Extension's health and safety efforts and teaches at MU. Her passion for agriculture is fierce and bold.
---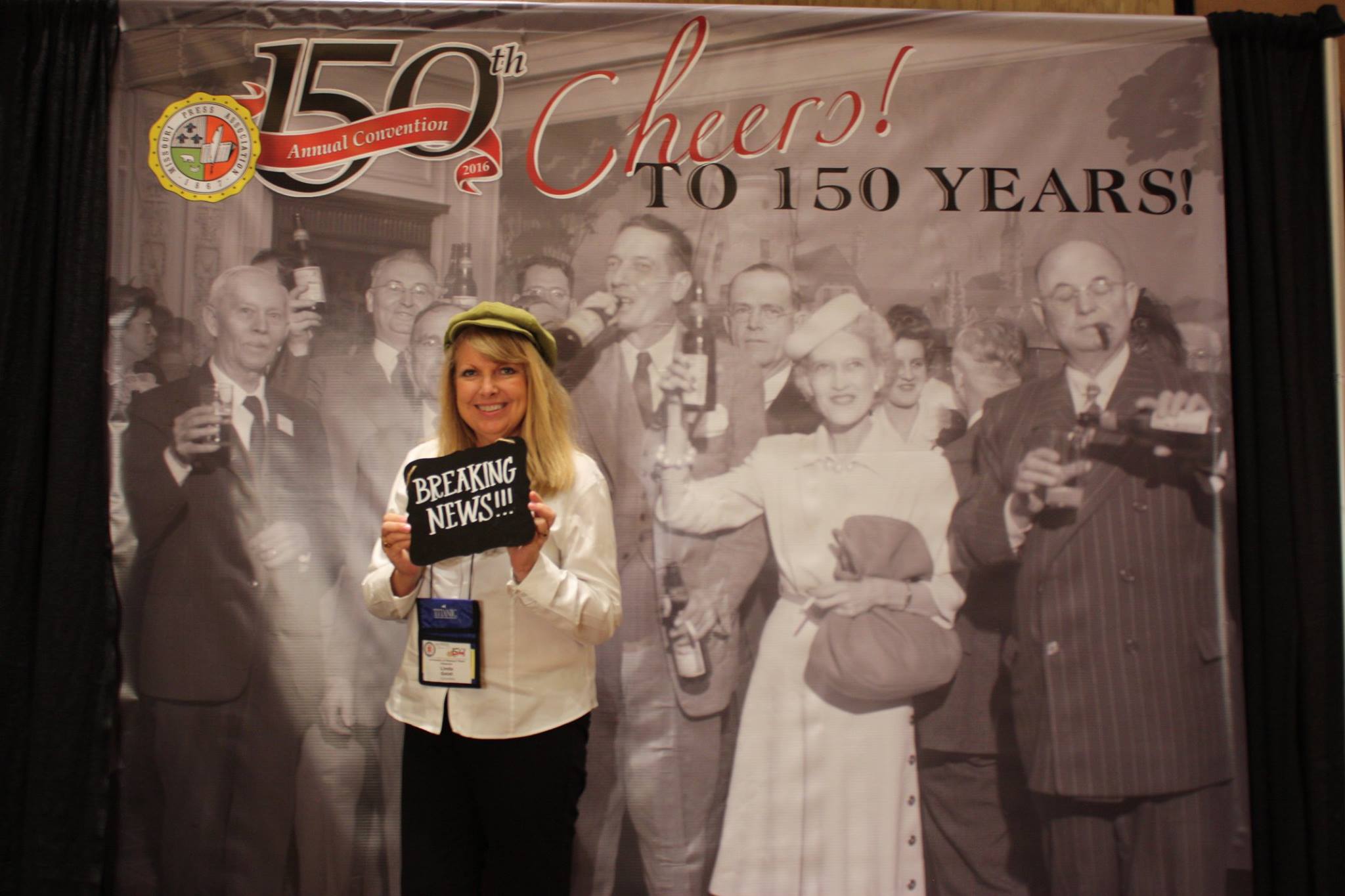 University of Missouri Extension agriculture journalist and former newspaper owner Linda Geist tells the story of rural America through her articles and social media. The daughter of a lifelong farmer, Geist lives on a Century Farm on weekends and writes from Columbia, Mo.
She is passionate about feeding the world, especially the low-income and homeless, and maintaining rural quality of life. A single mother, she worked her way through MU School of Journalism and worked more than 40 years as a small-town journalist before returning to Mizzou to educate others about agriculture through the media.
---
University of Missouri College of Veterinary Medicine graduate Imogene Latimer is available to northeast Missouri livestock producers night and day. A dedicated cattle farmer herself, Latimer has been among the first in the state to try timed AI, participate in the Show-Me Heifer Replacement Program and use innovative technology in a rural setting. She shares her experiences with other producers, 4-H and FFA members.
---
Julie Garreau is a member of the Cheyenne River Sioux Tribe and is the executive director of the Cheyenne River Youth Project. She has served as CRYP's director since the organization's 1988 inception, volunteering in the position for 12 years. The Cheyenne River Youth Project has become an essential youth and family services organization, integral to the Cheyenne River Reservation's support system, in Eagle Butte, South Dakota. With over 369 family memberships reservation wide, Julie's vision for a new future for Native youth and families highlights the power of local solutions for local concerns.
---
University of Missouri Extension dairy specialist Reagan Bluel leads Missouri's Women in Dairy program. Her enthusiasm and understanding of dairy women-only 1% of dairy operators in the U.S. are women-allows her to connect with women and men in dairy to improve the quality of their herds. She also understands that dairy is time and labor intensive and can lead to social isolation. She organizes women dairy farmers to provide regular learning and socialization activities. She also teaches about dairy cattle and forage at Women in Agriculture events.
---
Chyenne Smith (@JLazySAngus) is a first generation rancher in Carmen, Idaho that speaks and shares her life to help boost how people perceive agriculture positively. She also started a separate twitter account @AgOfTheWorld to help other agricultural tweeters get their story out by letting them host the account for a week. All while working full time beside her husband on their ranch, raising two daughters and driving school bus.
---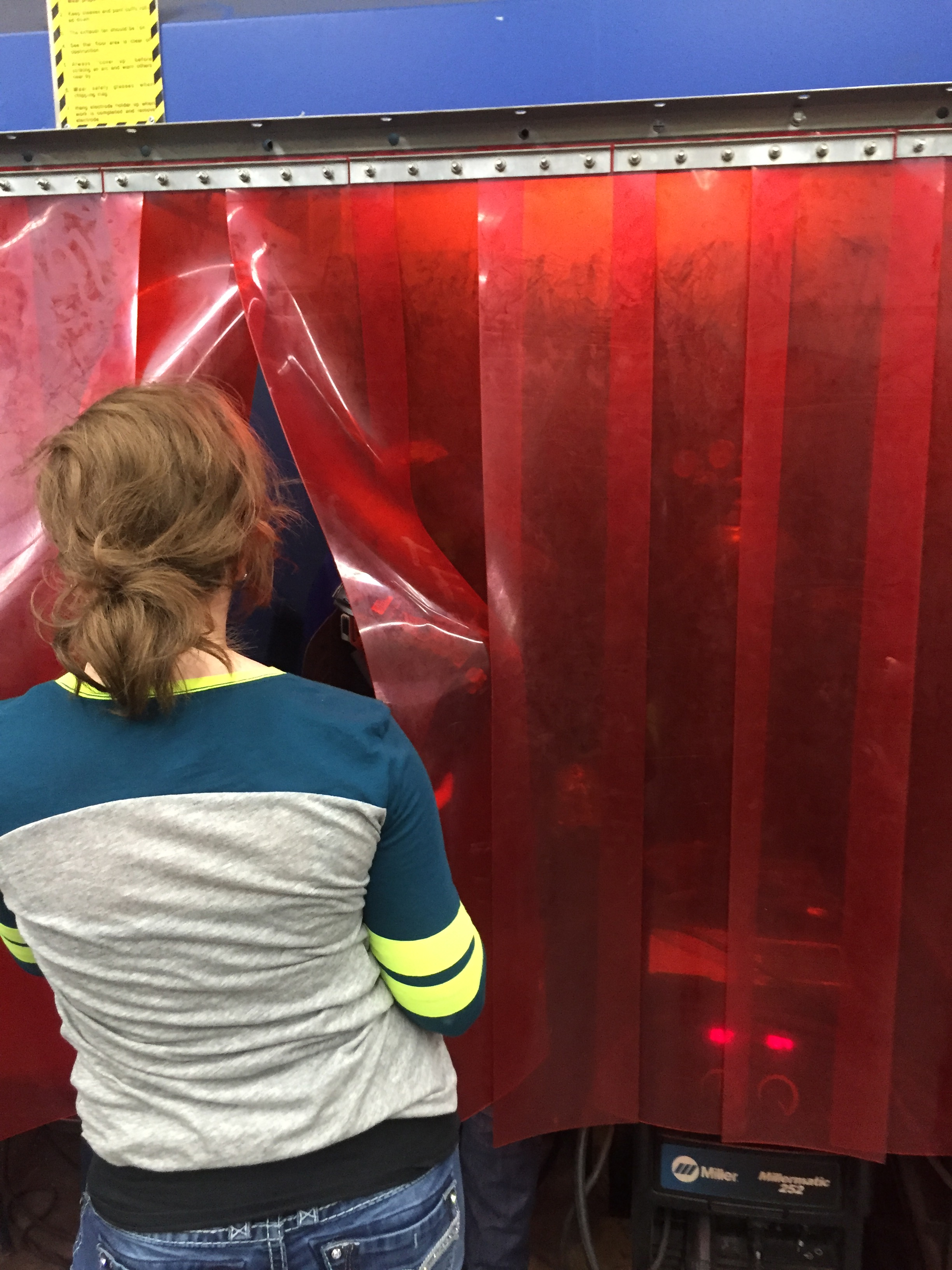 "A girl approached me during a collaborativeproject with both art and STEM subjects. In her high, apologetic voice, she explained to me that she attempted to learn to weld the project by watching her team from the corner of the metal shop, while the boys (and the teacher) ignored her. She asked, 'Can I weld? I think I know what to do… I watched them do it…" I said, "Yes. But you must do the following: Respect their space and knowledge; make sure they can hear and see you; and never apologize. Ever.'"
Heidi Jeub is an artist who paints in the studio, create public art for small communities, and teaches creativity in (mostly) rural Minnesota schools. She brings her love for the arts into collaborations in STEM fields, because that just seems to make the most sense.
---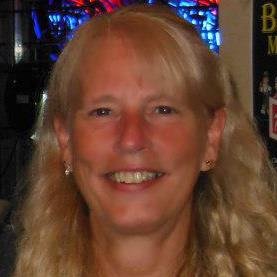 Connie Loden is inspired by working with rural communities, finding the character of these communities to be unique, inviting and filled with spirit. Connie learned, through working with people in these rural communities, that a community is not a collection of buildings, it is a spirit of people that binds and creates a synergistic energy for common good. Loden has received numerous awards for her work with rural communities, including the Partners for Rural America coveted, Ron Shaffer Award, for her leadership in national rural development efforts. Serving as President of Wisconsin Rural Partners, Wisconsin Rural Leadership Program, and the Community Development Society, she coordinated numerous national rural convenings, and helps facilitate the National Rural Assembly Community Change Working Group. She is also a rural entrepreneur investing in rural communities.
---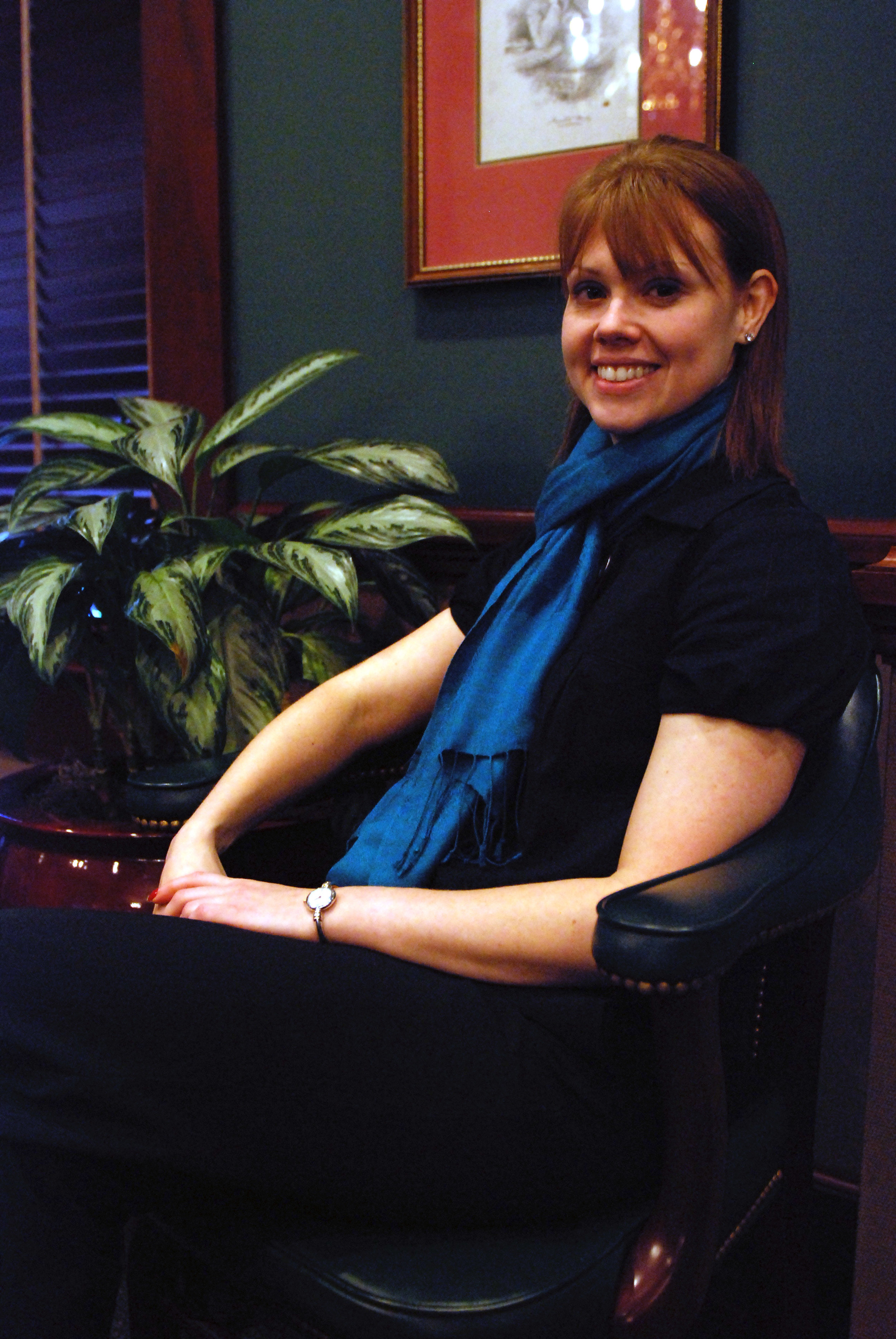 Mandi Chasey is the Director of Business and Economic Servicesfor Ogemaw County in Michigan. She grew up in a small town in the very small town (There was ONE blinking light in town. It's now a full red, green, yellow light. It still does not have a hospital, car dealership, movie theater, or even McDonald's!) of White Cloud, Michigan. She moved to the West Branch area in 2011 and it immediately felt like home. She is incredibly passionate (a fierce "Mama Bear") about her community because she thinks of the opportunities she wants her son to have and knows that all parents want the same for their children. By extension, she think of everyone as being part of her family. She wants everyone to have a job that can support their family or be able to start a business there. Those opportunities are very hard to come by, but we have come a long way. More resources are definitely needed.
---
The Benedictine Sisters of Yankton and the Presentation Sisters of Aberdeen both came to Dakota Territory in the late 1800s with a mission to serve settlers through education and health care. Back then, sisters were nurses at the bedside. With fewer members today, that's not reality anymore. But their influence on rural health care is just as profound, ensuring that Avera Health reflects the principles rooted in its Catholic foundation. Maintaining this mission in a financially viable way isn't easy, but their focus on rural health care is unshakable as they train lay people to continue their mission.
---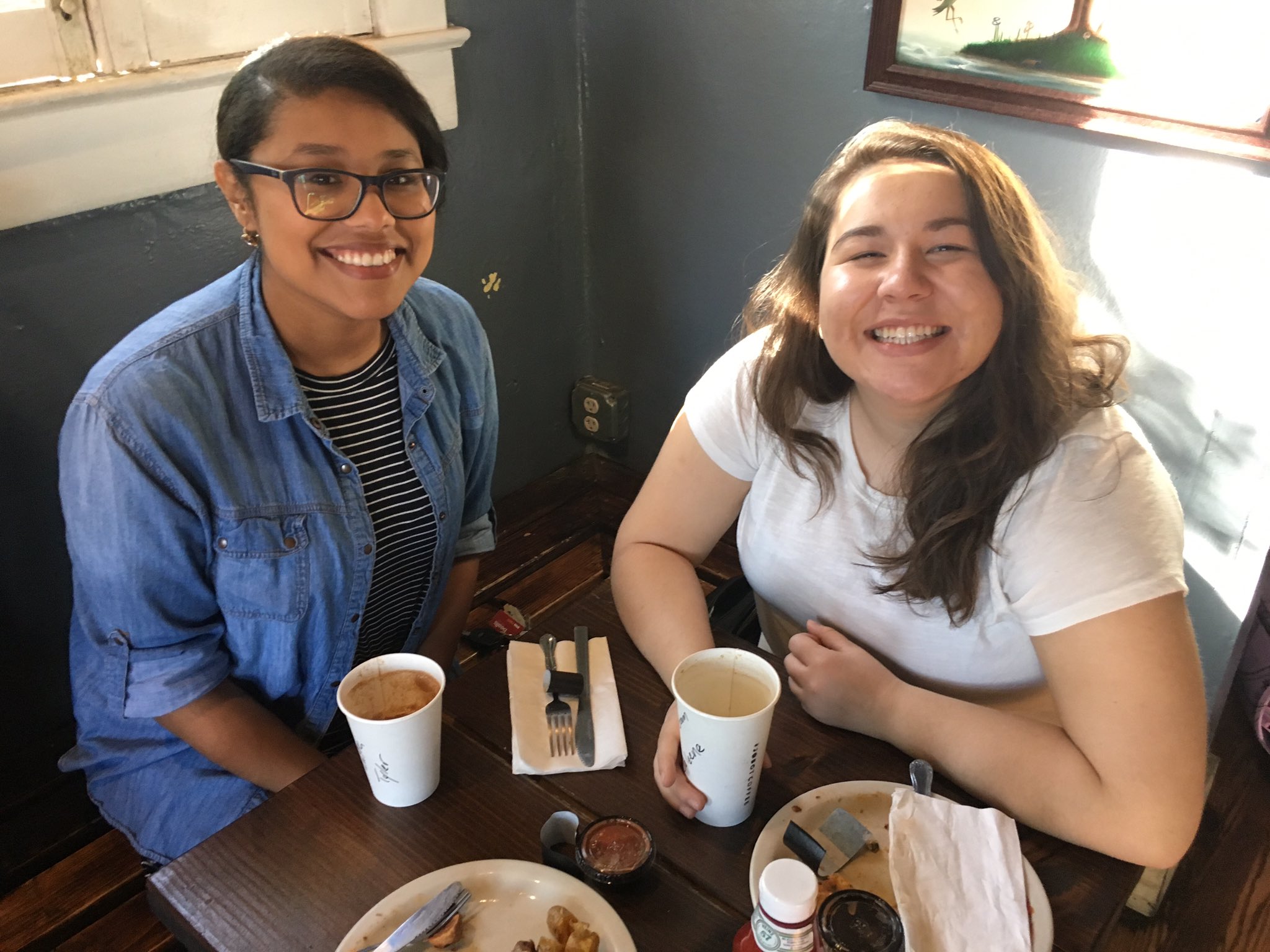 Tyler Owens (Gila River Indian Community) and Jalene Herron (Yup'ik) are doing work for Native communities in the Northwest and Southwest US — empowering Native youth and supporting healthier futures!
---
Dr. Malia Villegas (Alutiiq/Sugpiaq) and Dr. Deana Around Him (Cherokee) are both national advocates for tribal sovereignty over research. Sarah Pytalski serves as the Policy Research & Evaluation Manager for the National Congress of American Indians. Her current projects reflect how research partnerships, data infrastructure, legal and ethical protections can enhance the health and sovereignty of tribal nations.
What a phenomenal group of women!
---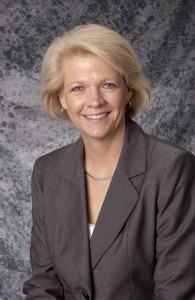 Rachael Sherard is a tireless advocate for rural health and champion for the most underserved and isolated patient populations in the Midwest. She's dedicated to improving rural health care and shepherding rural facilities through tumultuous changes that threaten their very existence. In South Dakota, Rachael led the development of Avera's American Indian Health Initiative and works passionately, dedicated to improving the health conditions for American Indians. She spearheaded initiatives and chaired organizations focusing on rural youth, rural economic development and supporting rural entrepreneurs. Every day, Rachael lives her passion for rural and makes real change in her community and state.
---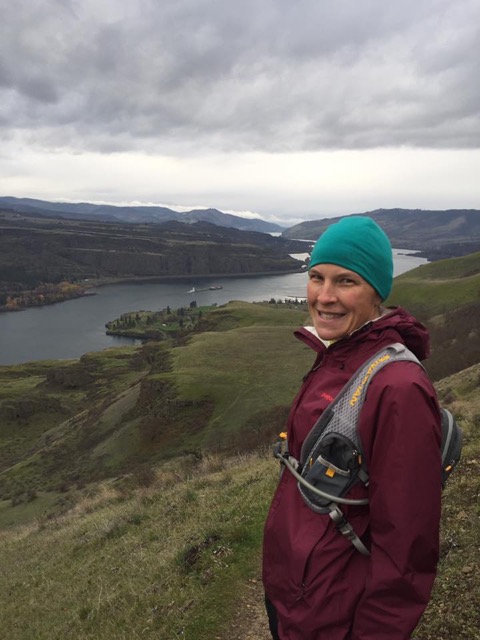 Becky Brun, Hood River City Council Member, Writer and Innovator or Nonprofit Leader, is a thoughtful and inclusive big-picture thinker as well as a doer whose impact on the local economy and culture of the Columbia River Gorge is apparent, especially in Hood River, where she serves on City Council and as the President of Gorge Owned, a nonprofit she founded in 2010. Under her leadership, solar panels have proliferated, a new curbside composting program is underway, a clean energy plan for the region is under development, a plastic bag ban is in effect, and GO! Local stickers abound, reminding people to support local businesses. Becky loves being out mountain biking, hiking, paddling and more in the Gorge, especially with her husband Jonathan and her dog, Dufur. She lives her values each and every day, and our community is better for her.
---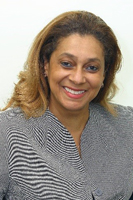 Oleta Garrett Fitzgerald is Executive Director of the Children's Defense Fund's Southern Regional Office, and also serves as the Regional Administrator for the Southern Rural Black Women's Initiative for Economic & Social Justice. She leads an effort to empower more than 2500 rural black women to engage in policy development and their engaging policymakers to take a stand for themselves and their rural children. She recently led efforts to convene 200 rural black women in the capitols of Alabama, Georgia, and Mississippi. Her efforts have led to a number of rural black women in the Black Belts of Alabama and Georgia, and the Mississippi Delta seeking elected offices i.e. school boards, city and town councils, rural water associations, and electric cooperatives.
---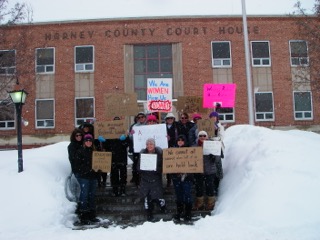 When Terry Keim went through Incident Information Officer training, they were told to contact the mayor and city administrator to ask where they wanted them to house the wildland firefighters, etc. One teacher added that what they'd really need to do is find the woman in town everyone listened to. She might not hold an official position, but she would be the one who'd know how to get things done quickly. Later, when she moved to a rural town, that held true for other things. There is that group of women who know the history of the place, who put that knowledge to use in the present to keep things working well.
---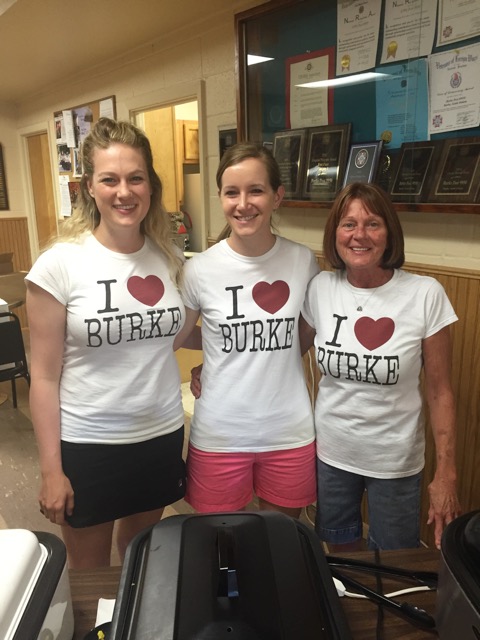 The board members of Fitness on Main in Burke, South Dakota, are making major waves in rural public health. This all female Board has undertaken major grant writing and construction to make sure that affordable and accessible health and wellness opportunities are a reality for everyone in our communities. We offer an average of 20 free and open to the public group fitness classes each month. Our classes and instructors are all body-positive and committed to empowering rural citizens through fitness, nutrition, mental health and addiction services. Our board members (from right: Kelsea Kenzy Sutton, Valerie Van Metre, Cheryl Schonebaum; not pictured: Megan Heyden) are all volunteers with varying backgrounds (plus full-time jobs and families!).
---
Naomi Schliesman and Michele Anderson run Springboard for the Arts' rural office in Fergus Falls, Minnesota, where they provide resources that help artists make a living and a life, and have led several nationally recognized creative placemaking initiatives, including Hinge Arts at the Kirkbride, a community development and artist residency program which activates cultural programming related to the historic Fergus Falls State Hospital, or the "Kirkbride Building." They also collaborate with the Center for Small Towns at the University of Minnesota, Morris on the biennial Rural Arts and Culture Summit, which is coming up June 6 – 8, 2017. In their spare time, they are also both practicing artists – Naomi is a visual artist and sculptor, and Michele is a writer and musician.