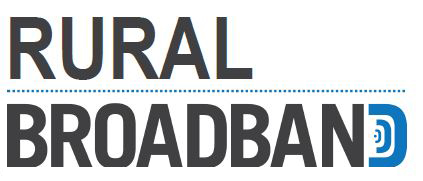 Yesterday, the Federal Communications Commission set the stage for transitioning 85 million people, which is a quarter of the population, who still uses traditional copper landlines to telephone services that uses Internet-based technologies. The FCC refers to this as the "Technology Transitions." The FCC voted on the following mandates: 1) Carriers must notify consumers at least three months in advance before copper is retired and; competitors who offer their own service, but over AT&T cables, get at least six months of notice. 2) Carriers must provide up to 8 hours of backup power to all consumers as "optional." This will help residential and business consumers learn about the technology transitions and arrange for the continuation of their communications services.
The following statement can be attributed to Danielle King, Coordinator of the Rural Broadband Policy Group:
"The Rural Broadband Policy Group applauds the overall focus on consumer education and notification that drives the decisions in the technology transitions order. However, RBPG believes the decision on backup power allows carriers to pin the cost on the consumer, leaving consumers unable to afford backup power at risk. In order for this process to be a true step forward for all, we must insist that no one is left without a reliable and affordable way to communicate. Every consumer needs to be educated about the disservice people will face from this transition.
"Unfortunately, this decision fails to protect, the most vulnerable consumers – those who live in disaster prone areas and the poor – with backup power.
"Poor people already are vulnerable in the technology transitions because they have the least access to information about backup power and least ability to pay for it, especially at the current cost of carrier-owned or rented batteries. If a family has to choose between paying for a backup battery or rent, that family will likely choose to pay their rent. The FCC talked about putting consumers in the driver's seat of opting for backup power, but that seat is available only for those who can afford it. For poor consumers who live in disaster-prone areas, backup power is matter of survival. The decision to allow carriers to pin the cost of backup power on consumers is a step back for poor, rural consumers.
"On August 4, tens of thousands of people in the southeastern U.S. were suddenly disconnected from service for 5 hours, and in some places, all night due to a network outage that carriers could not explain. To make matters worse, the carriers have convinced state regulators to give up their power to investigate such network failures. Events like this one highlight the urgency of informing the public about the technology transitions. For rural and poor residents disconnected from loved ones and 911, neighbors experiencing the same outage were the only recourse if an emergency arose. Backup power cannot be treated as a luxury option that only some people can afford. Carriers ought to assume the cost of backup batteries, which will truly make their new service offerings comparable to the telephone reliability that the American public has come to trust.