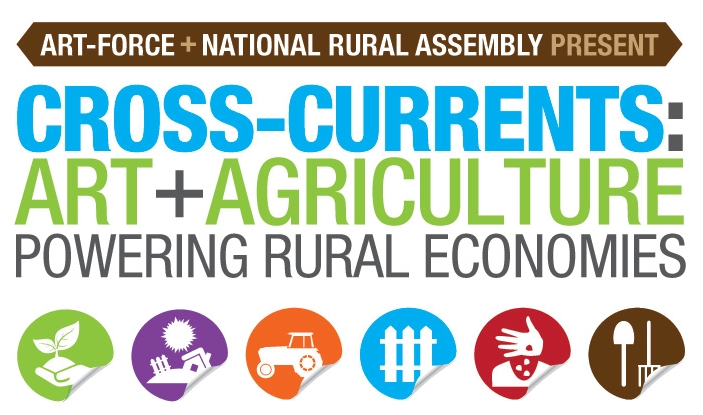 The Cross-Currents : Art + Agriculture Powering Rural Economies Conference is coming soon!
There are a limited number of discounted hotel rooms for the event, and space is limited for the five optional Workshops and Tours, so sign up now!
We are excited to announce that Robin Rather, Founder and CEO of Collective Strength, will be joining us on Wednesday 3 September 2014. Her opening keynote address is titled "What If Everything You Thought About Rural Communities Was Wrong?"
Robin is a community values researcher whose searingly honest analytics help drive long range planning by measuring what is (and isn't) meaningful to local residents. She is a social entrepreneur living in Austin TX who has helped start two for profit companies and five nonprofits including Hill Country Conservancy, one of the leading community land trusts in the nation. Rather grew up in big cities like Houston, Washington DC and London, but spent every summer with her grandmother in a small rural town of only 3,000 on the banks of the Colorado River. She is a 5th generation Texan on both sides of her family meaning she has relatives on all four sides of the political spectrum. Her work includes issues ranging from water conservation, energy, housing, economic development, sustainable food, and alternative transportation.
In addition, the following people will be presenting at this event.
Please help us spread the word about this exciting event to help revitalize rural communities!